Easily Create Pages Using WYSIWYG Editor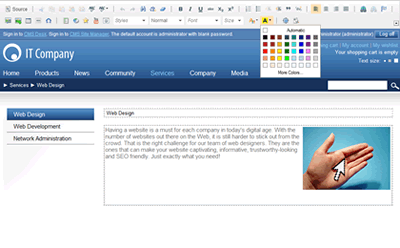 If you're familiar with Microsoft Word, you will become friend with our built-in WYSIWYG editor in no time. It provides all formatting features you can think of, including bullet points, tables and pre-defined CSS styles. You can easily insert images, YouTube video and create links to internal or external content.
Personalizable WYSIWYG Editor Toolbar

The editor toolbar can be easily personalized for different users so that they have just the right amount of power. It helps you keep you design consistent and polished. While the administrators may use all toolbar buttons and edit the HTML source code, the casual editors may be allowed to use only bullet points and create links, but not to change text colors.
Developers can also prepare predefined styles and let the editors choose from them instead of coming with their own every time they need to create a highlighted text or some special text style.
Easily Insert and Resize Images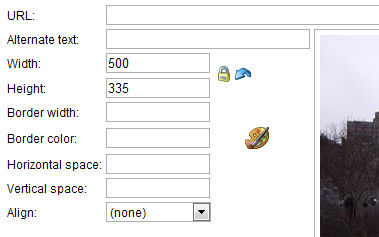 NGRPulse allows you to easily insert images directly from your computer, without multi-step uploading and selection of images - just click the image button, choose the image on your disk and you're done!
Once you insert the image into the text, you can resize it while preserving the aspec ratio. Unlike many other systems, NGRPulse automatically resizes the image for the required size instead of displaying a five megabyte image in the 200x100 pixels size. It also keeps the original, so if you decide to change the size again, you will get a nice picture.
Moreover, you can choose from several effects, such as displaying a larger image when mouse overed or displaying a full-size image in a new windows when the image is clicked.
Insert Images, YouTube, Flash and Dynamic Features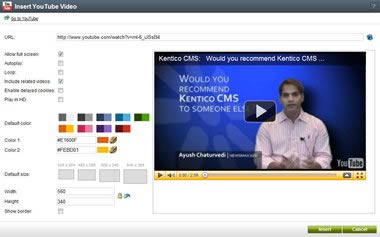 Beside images, you can also insert YouTube videos, Flash or music files. The editor also supports inserting of on-line forms, rating buttons, polls and custom controls created by your developer.
Insert Links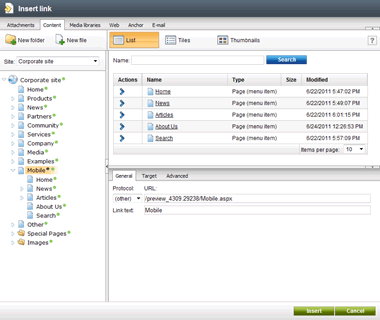 You can easily create links to the following items:
other pages on your website
images and other uploaded files
content anywhere on the Web
anchors in documents
mailto links
NGRPulse automatically takes care of your links, so if you rename or move some page, it remembers its original address and you don't have to update the links.
Create Standards-Compliant and Accessible Content

The WYSIWYG editor automatically fixes the HTML, so that it produces a valid code. If you want to create accessible content, you can easily add ALT attributes to images and links through the user interface.
Paste from Word and Other Applications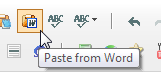 When you're pasting formatted text from Microsoft Word or other applications, you can either paste it as plain text or you can have the editor automatically clean the text and remove unwanted formatting elements from the source code.
Scroll