Avoid Typos with the Built-In Spell-Checker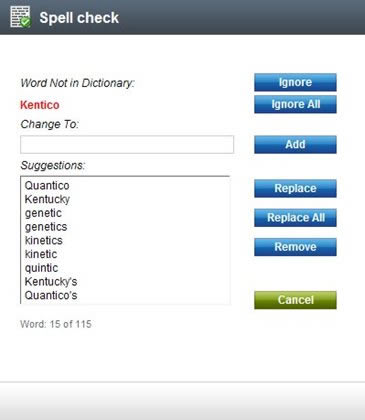 NGRPulse enables you to avoid typos using the built-in spell-checker, accessible from the administration interface. You can also use Spell-check as you type functionality in the built-in WYSIWYG editor.
Spell-Check All Text Fields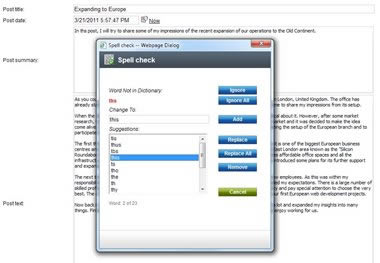 If you click the Spell check button, the spell-checker reads all text fields and checks their content. If it finds a mistake, a dialog window will pop up. You can ignore the word, add it to the dictionary or replace it with the suggested word. You can also ignore or replace all occurences of the word.
Spell-Check As You Type

With Spell-check As You Type service provided by WebSpellChecker.net, you can see the typos in the WYSIWYG editor immediately as you edit the text. This service is provided for free and commercial edition with additional languages and without ads can be purchased with 10% discount for NGRPulse clients.
Scroll