Easily Publish Video, Images, Music or Flash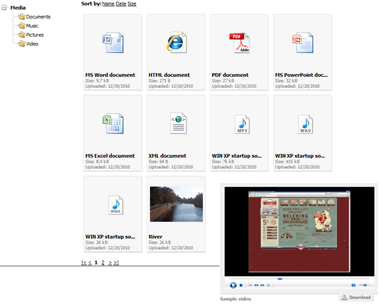 Using NGRPulse you can create multiple media libraries where you can store images, music, video, PDFs, presentations or even Flash or Silverlight applications. You can insert these files into the text or display them as galleries. The content of your media libraries may be uploaded by site visitors, site members or group members.
Media Library Main Features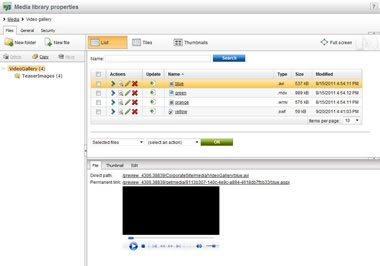 With Media Libraries, you can easily:
manage large number of files
manipulate large files, such as video files
upload large files using FTP
Alternatively, you can also upload files to the NGRPulse database or file system and manage them as any other content. Learn more about other file management options.
Uploading Files into Media Libraries

There are three ways how files can be uploaded into your NGRPulse media libraries:
using the administration interface
on the live site using the Media gallery or Media file uploader web parts
externally, directly into the file system; e.g. via FTP
Displaying Files from Media Libraries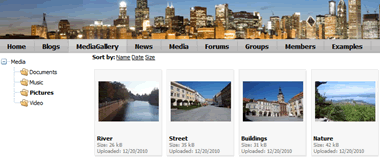 With the Media gallery web part, you can display content of your media libraries on the live site. If you need to insert media library files directly into the text, you can use the Insert image or media and Insert link dialogs of the built-in WYSIWYG editor.
Security and Sharing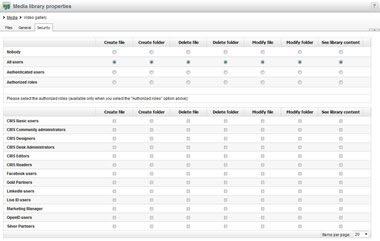 You can set different permissions for each gallery and specify who can upload, manage and view files.
You can also allow website visitors or authorized site members to upload files into libraries through the website and share them with others.
Scroll