Boost the Learning Curve with Simplified User Interface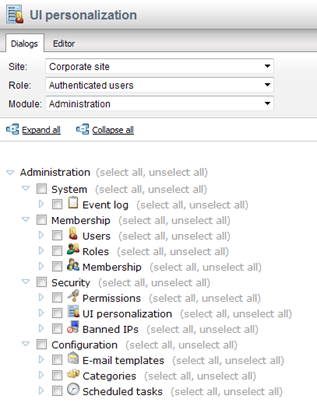 Although NGRPulse provides lots of features, not every user needs all of them. That's why NGRPulse allows administrators to personalize the user interface for content editors and remove all options they do not need. Personalized user interface leads to faster adoption by end users, shorter training time, higher productivity and lower risk of mistakes.
Customize User Interface to Reflect User Role and Experience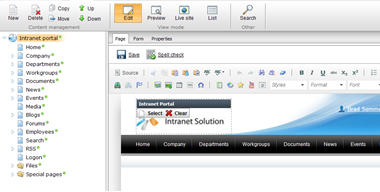 Using the user interface personalization you can customize the menus and even particular dialogs for chosen user roles.
You can also allow users to see only part of the website they are responsible for in the content tree (for example only the news section) and hide documents they are not allowed to read.
Customize the WYSIWYG Editor Toolbar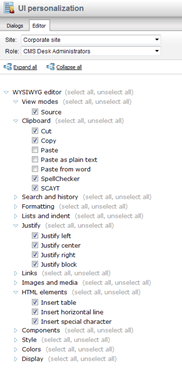 You can also choose which toolbar buttons should be displayed in the WYSIWYG editor and eliminate features that could break the design, such as text background color or font type.
Integrate Custom Modules into NGRPulse UI
UI Personalization allows you to add your own items into NGRPulse menus and seamlessly integrate your own modules and features into the CMS. Since you don't modify the CMS code, your customizations will survive future upgrades of the CMS.
Scroll