At the core of NGRBON is process and workflow management. All transactions and stages of your business processes are managed through NGRBON. The design is fully customizable so we match your business language and processes.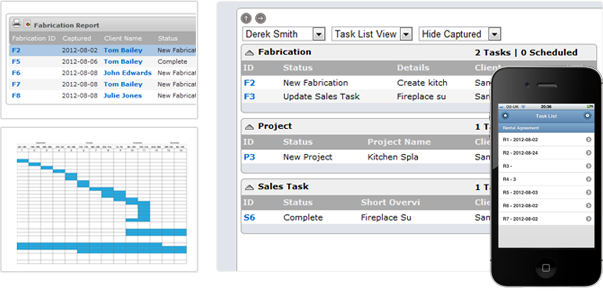 Work-flow and Process Management Features
Tasks to Control the Transactions Through Your Business
Status Tracking and User Assignment
Capture Running Reports at All Stages
Scheduling and Planning of Tasks
Team Management
Task Lists and Views for Project and Job Management
Historic View and Analysis
Report Efficiencies and Bottlenecks of The Processes
With NGRBON you can configure your processes from within the system, so as your business changes or you add more processes into your organization, adding the management of these processes to NGRBON takes only minutes.
Scroll