Enable Sharing and Collaboration in Your Community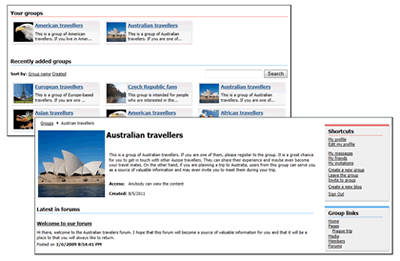 Groups represent an important part of the social networking functionality in NGRPulse. They allow community members to create and join sub-sections of your website dedicated to a certain topic. Groups help users find related information or share their experience and ideas.
For example if you run a community site for travelers, you can give visitors the option to create specific groups such as "African travelers" and "European travelers". Or if you have a community of people who use your products, you can create focus groups on particular product features.
Social Networking Features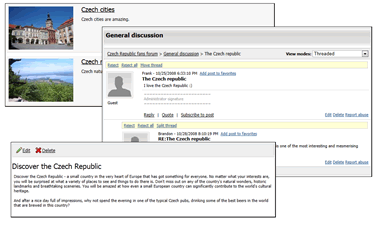 Groups encapsulate many other NGRPulse social networking features and allow their sharing within a group. These features include:
User generated content (wiki)
Message boards
Forums
Polls
Media libraries
Blogs
The concept of groups can also be used for intranet collaboration - see the Workgroups module for more details.
Direct On-Site Management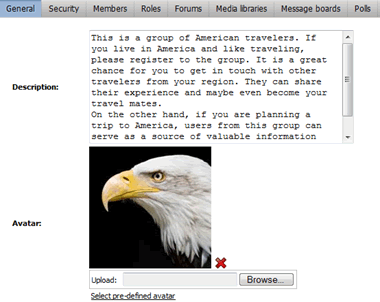 Users can quickly create new groups on the live site without any complex configuration. The page structure of the group is copied from a pre-defined section of template documents designed by the web developers. The creator of the group or assigned administrators may then manage its content, settings and all features. The newly created groups may optionally require an approval by site administrator.
Individual Security Settings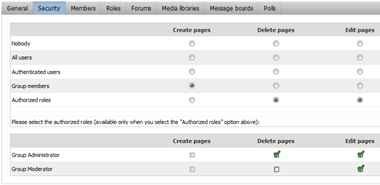 The content of a given group can be available to all website visitors, site members or only to group members. Every group also has its own unique set of roles that determine which actions members are allowed to perform.
Group Membership and Invitations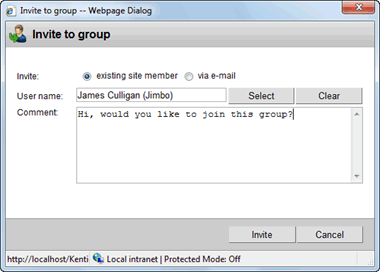 Registered users of your website may attempt to join any group they are interested in. Group members also have the option of inviting other people to their group.
The creation of groups with more exclusive membership is also easily possible. In these cases, every new member must be approved by a group administrator before becoming active.
E-mail Notifications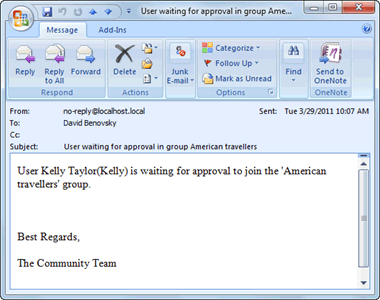 The system automatically sends e-mails informing about group invitations and changes in group membership status to the related members of the community. This is particularly useful for group administrators, since it helps keep track of new group members that require approval. All e-mail notifications are fully customizable.
Scroll