Make Your Content Easier to Read and Integrate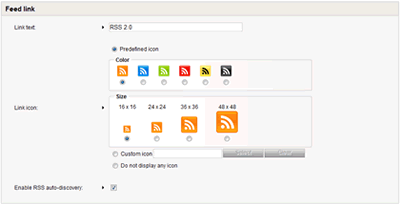 NGRPulse allows you to convert any content into an XML feed, such as RSS, Atom or even custom format. It allows you to publish your content in a structured format that can be easily accessed by external sites and applications or that people can subscribe to in their RSS readers.
Create Feed from any Data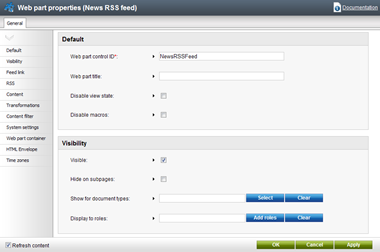 With NGRPulse, you can create XML feed from any content as well as any other data stored in NGRPulse, such as custom tables or forums. All you need to do is place an appropriate web part on the page and configure its properties - no additional coding is required.
Customize the XML Feed Format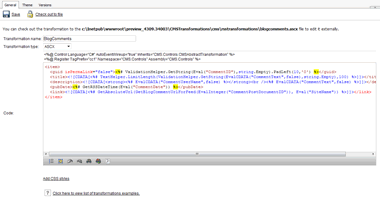 Beside standard formats, such as RSS or Atom, you can also generate feed using your own XML format that can be defined as a transformation in NGRPulse.
Track RSS Views
The built-in Web Analytics module allows you to track visitors accessing your RSS feeds so that you can see how many people use the feeds and which ones are most popular.
Scroll